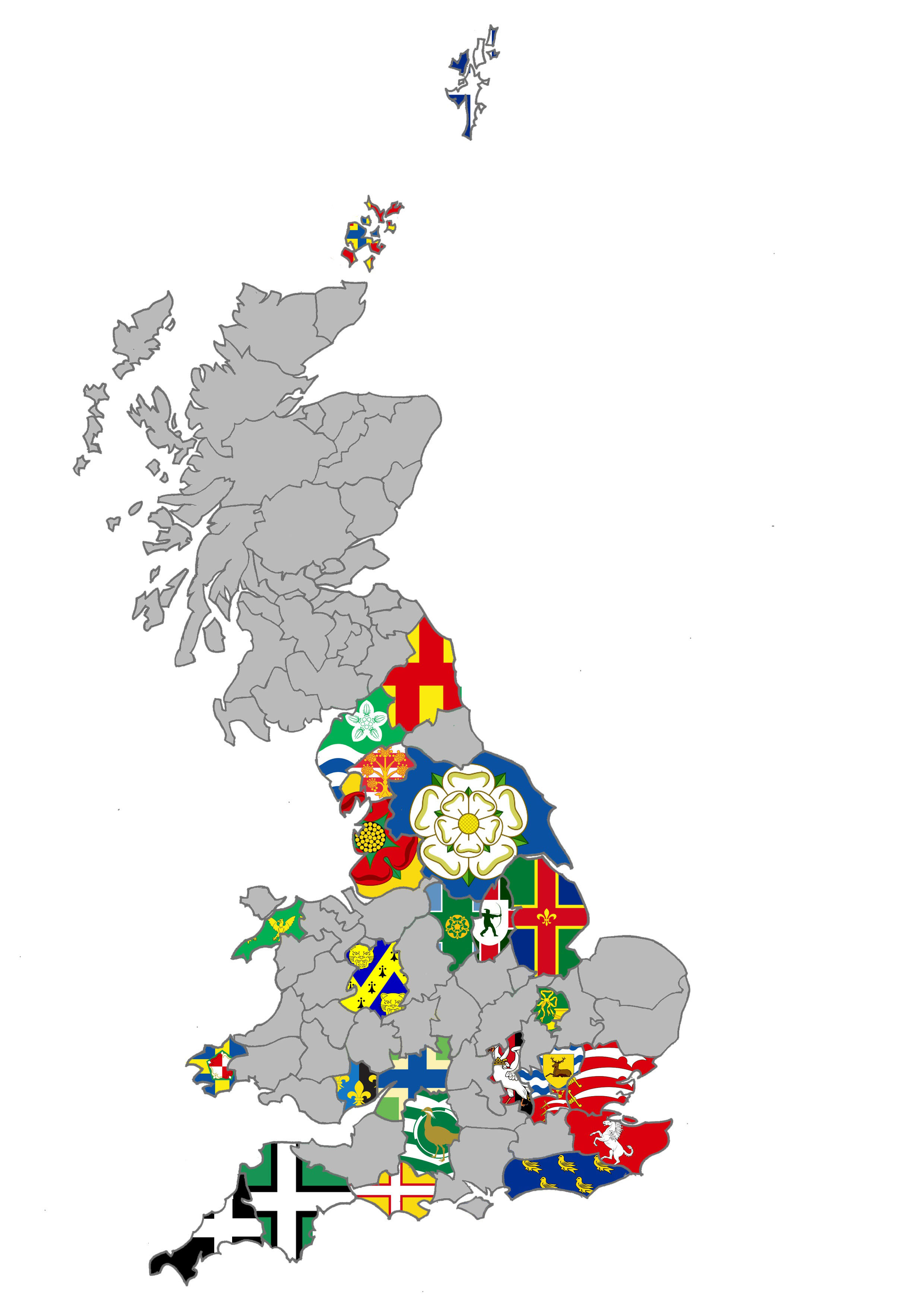 The County Flag movement has been active for some time, however it is perhaps within the last five years that the greatest advances have been seen. The Association of British Counties hopes to develop and promote this interest in not only the flags, but the Historic Counties that they represent. The new website includes a dedicated ABC Flags Blog where the latest county flag news can be found.
Recent registrations for Buckinghamshire, Caernarfonshire, Cumberland, Monmouthshire,  Shropshire, Sussex and Westmorland have established historic motifs and traditional flag designs whilst the colourful Nottinghamshire flag demonstrates the local people's pride.
Getting even more people interested and involved remains a priority, and several on-going and forthcoming competitions are supported by the Association. Entries are invited from all and the competitions are supported by local media to get the message out.
So what does 2013 hold in store? Certainly more campaigns, but might this be the year you join the county flag movement? The county flag team at the Association of British Counties certainly hopes so, and would welcome your support. The ABC Flags Blog contains a list of current proposals for a handful of counties, yet it is a long-term goal to have a flag for every county.
In his article Flying the Flag in The Counties, Jason Saber, Flag Officer for the Association wrote:
"In much the same manner that one may wave a national flag to demonstrate pride in one's nation or support for a national sports team, so people wanting to demonstrate their local pride or indicate their origins amongst a concert crowd or similar gathering, have turned to flags as a natural means of doing so."
It is this continuing interest, seen particularly last year during the Queen's Diamond Jubilee both on the Thames and at the outdoor concerts of the year that we hope will continue. The Flag Institute who support the Association's county flag work, and maintain the UK Flag Registry published a guide to flags for the Diamond Jubliee Thames Pageant. Many of the county flags contained within the guide appeared on the boats.
It is encouraging to see the increased presence of county flags at public events. However, their importance in demonstrating the identity of the Historic Counties cannot be understated. It is for this reason that your support is essential to the success of the county flag movement and indeed the profile of the Historic Counties in the public mind.
Current and forthcoming competitions:
Further Reading: