The Caithness flag competition has now reached voting stage. The competition attracted 327 entries and is a joint venture between the Highland Council, Caithness community councillors, the local newspaper The John O'Groats Journal and the Flag Institute, sanctioned by the chief Scottish heraldic authority, the Lord Lyon. The public may now vote on these four designs, each of which, the John O Groats journal reports,  "… drew on elements from more than one entry." rather than being individual submissions.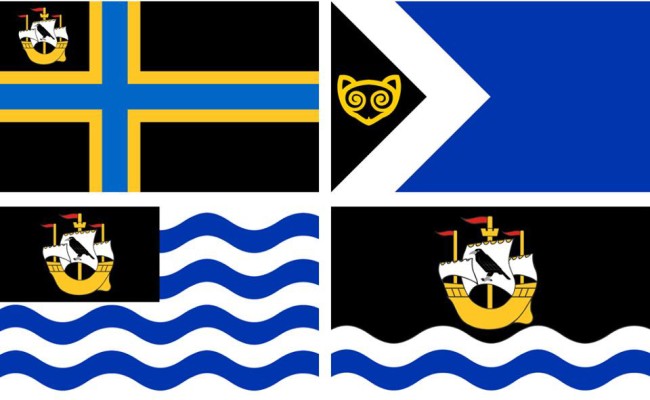 You may vote for your favourite at this site http://www.highland.gov.uk/news/article/8712/public_vote_opens_to_select_a_flag_for_caithness
The competition is set to run until the end of July with the winner being announced later in the year.