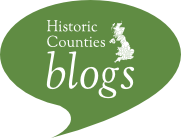 The Historic Counties Blogs are official blogs of the ABC and provide further information about the Historic Counties.
 County Flags
County Writings
Further County Links
Links to other websites can be found throughout this site and on County-Wise. Links to on-line resources and details of publications of interest regarding the counties can be found on the Historic Counties Gateway.