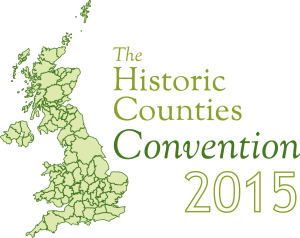 The Historic Counties Convention 2015
24 October 2015
at the Priory Street Centre
York,
YO1 6ET
The Association of British Counties and Historic Counties Trust cordially invite you to the 2015 Historic Counties Convention…
A day of talks, news and fun
for all those who love our historic counties 
Including:
Special Guest Ian Sansom –  Author of the popular County Guides mystery series. Ian will talk about the series and his latest book Death in Devon.
Special Guest Eric Houlder LRPS MIfL, archaeologist, teacher and archaeological photographer presents his talk "Robin Hood – Yorkshireman". The real Robin Hood came from near Wakefield, was outlawed at Pontefract and died near Brighouse. Eric presents his evidence with superb images backed up with his famous erudite dry wit.
Counties review 2015 – the latest news on county border signs,county flags, county days and everything that's happening.
The County Championship Quiz – Yorkshire vs Lancashire everyone can be a Lancastrian or a Yorkist for the day – choose your side.
County forum – present your news and views, or show us your latest project.
Exhibition and Stalls
Tea and Coffee from 11am for a 11:30am start. The Historic Counties Convention will conclude at 4:30pm.
Free Lunch and light refreshments will be provided. Please let us know you are coming if you can, simply drop us an e-mail at: enquiries@abcounties.com
---
Further information:
---
Thank you for coming to the 2014 Historic Counties Convention, we look forward to seeing you and any new faces this year.
For details of the talks and presentations from the 2014 Convention, please visit the Members' Meetings page.
---