The latest county to have a flag registered by the Flag Institute is Aberdeenshire. The flag was unveiled in in a ceremony at Castle Fraser on Saturday 22nd April 2023. Lord Lieutenant of Aberdeenshire, Sandy Manson, hailed the occasion as a "historic day". The flag was selected by public vote following the submission of designs in a public competition. The winning flag was designed by local schoolchildren.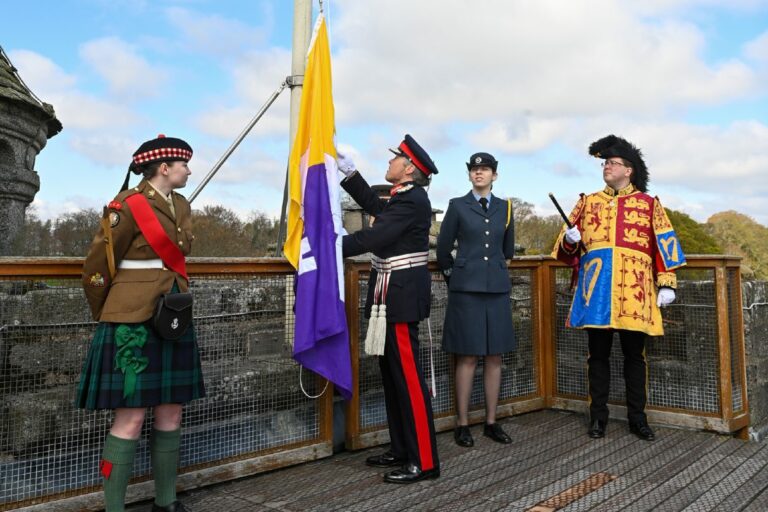 The white castle represents both Aberdeenshire's sobriquet as Scotland's 'Castle Country' but also Balmoral specifically, whose royal association is referenced by the inclusion of a crown. The golden-orange colour recalls that of ripening barley, with the county hosting a quarter of the nation's arable land, and whisky that some of this is turned into. The purple symbolises the heather on the mountains.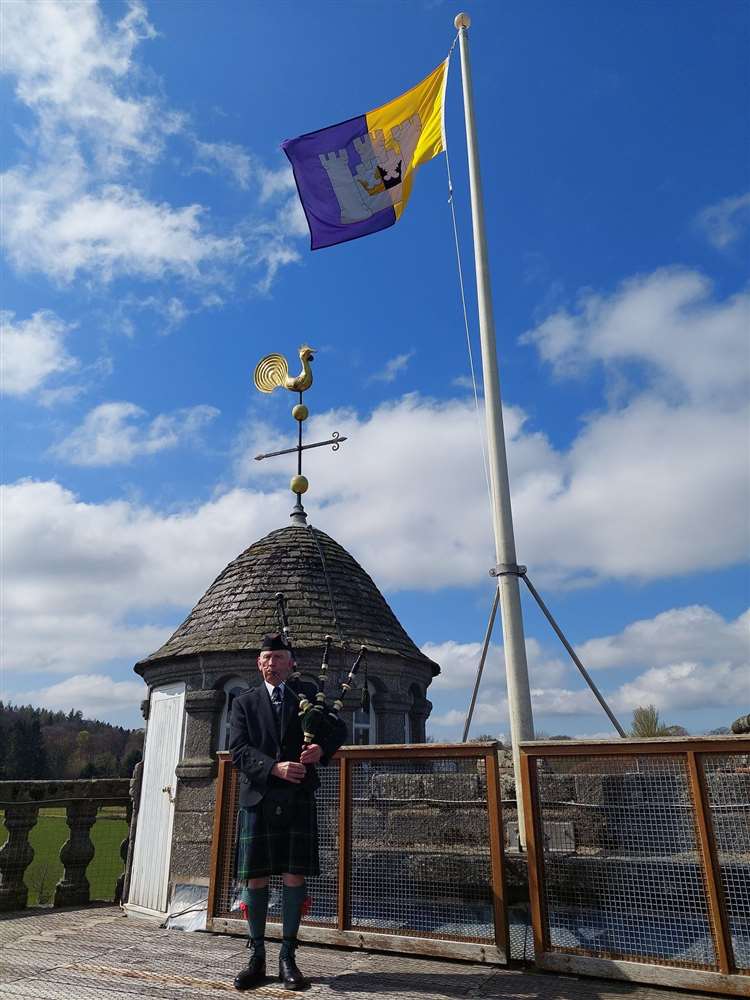 Aberdeenshire becomes the seventh Scottish county to have a flag registered with the Flag Institute, alongside Caithness, East Lothian, Kirkcudbrightshire, Orkney, Shetland and Sutherland. In contrast, every county in England has a registered flag. Things are moving forward apace though in Scotland with flag competitions also underway in Banffshire, Berwickshire and Morayshire.