Tuesday 24th September is the day to celebrate everything we love about the magnificent historic county of Cumberland.
From Millom to Longtown, from Whitehaven to Penrith, from the top of Scafell Pike to the shores of Derwentwater, it is a day to celebrate the extraordinary people and spectacular coastline and countryside of this most beautiful of our shires. Cumberland's wild landscape of fells and dales sliced through by shining lakes, has provided inspiration for generations of artists, writers and musicians. We can only love it.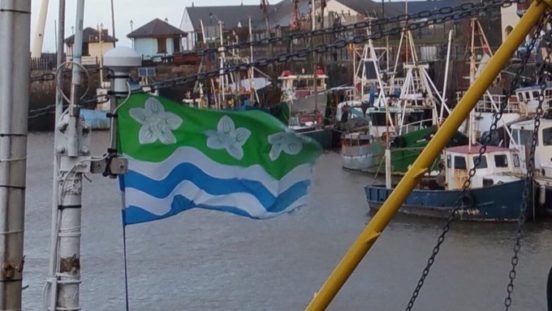 The date marks the baptism of renowned local figure, John Peel, born at Park End, near Caldbeck, in 1776 or 1777, and immortalised in the popular song.
The Cumberland Flag was officially registered on December 13th 2012. The design, a re-working of the banner of arms of the former Cumberland County Council, symbolises the coastline and famous lakes with the blue and white wavy lines, whilst the green upper half with Grass-of-Parnassus flowers recalls the marshy up-lands and fertile plains of the county.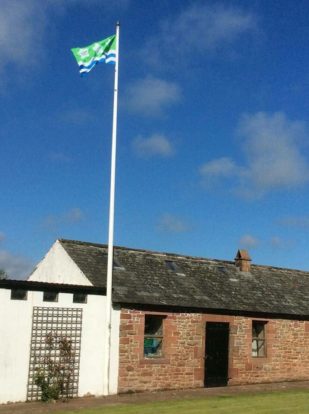 A county day is a day to fly the flag and to host social, sporting and cultural events to celebrate the county. If there is a charity dimension to these events then so much the better. Share news of events, and your thoughts and photos of Cumberland via #CumberlandDay. No need to feel left out if you live over the border in Westmorland – #WestmorlandDay is September 29th!