We've spent the last few months giving the Gazetteer of British Place Names (http://www.gazetteer.org.uk) a major upgrade.
We first published the Gazetteer back in 1997 and it quickly became the standard reference work for the geography of Great Britain. Since then it has been hugely influential in promoting the historic counties and the stable geography which they provide – a geography separate from the ever changing names and areas of administrative units but, instead, rooted in history, heritage and commonly held concepts of community and identity.
But ABC never rests on its laurels and, with a view to keeping the Gazetteer in its position as the No. 1 reference source, we've made a whole load of improvements.
We've modernised the user interface, improving the look and feel, the search options and making it fully compatible with mobile devices. Links are also now provided to the relevant Wikishire (http://www.wikishire.co.uk) and County-Wise pages.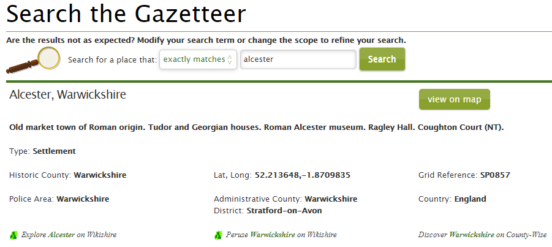 A new searchable, scalable map is provided. Each place returned by a search can now be linked directly to its location on the map.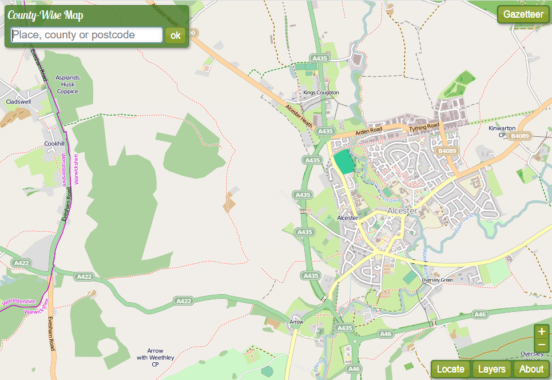 Whereas the Gazetteer previously contained only settlements, we have expanded its remit to cover landscape features too. It now includes over 8,000 islands, 37,000 hills and mountains, 97,000 woodlands/forests and 16,000 lakes, ponds and marshes. Not to mention beaches, bays, waterfalls, coastal headlands, mountain ranges and so on. If it's in Great Britain, we want it in the Gazetteer!

We've also added in the communities of Wales and the Civil Parishes of England. A new 'Area' type enables us to include broader areas of the country (e.g. the Fens, Wentloog, Islandshire) which have a geographical and cultural identity. A new 'Heritage Site' type enables us to include historic houses, castle, Roman remains, neolithic sites etc. We have always included the ridings of Yorkshire. They have now been joined by the Parts of Lincolnshire in a new 'Division' field.

We have also improved our coverage of settlements in several ways. An additional 5,000 settlements have been included. We have rechecked and improved the grid reference, longitude and latitude of all places included. A category for each settlement ('hamlet','village','town' etc.) is now given. We have expanded our coverage of alternative names / spellings, providing full cross referencing between alternative names for the same place (including between English/Welsh and English/Gaelic versions). The Gazetteer has always been the leader in providing details of the many spelling variants of Welsh names and anglicised versions of place names in Wales. We have expanded our coverage of Gaelic place names throughout the Western Isles and north west of Scotland. We have fully included the use of accented characters, especially in relation to Welsh and Gaelic place names.

The coverage of administrative areas (of local government and police) has been brought up to date with the latest local government changes and the police divisions of Scotland.
The accompanying notes have been rewritten to reflect these improvements. They still provide the most lucid description of British geography you will find.
But we're not stopping there. An ongoing programme of work will see the inclusion of short descriptive notes for each settlement, drawing attention to features of especial interest in each place, be it interesting buildings, cultural events, historical events, famous people who were born or lived there etc. This will be a rolling programme with further notes becoming available to users as they are added.
We hope you like the changes. If there is anything which you would like to see added or which you think could be improved do let us know.