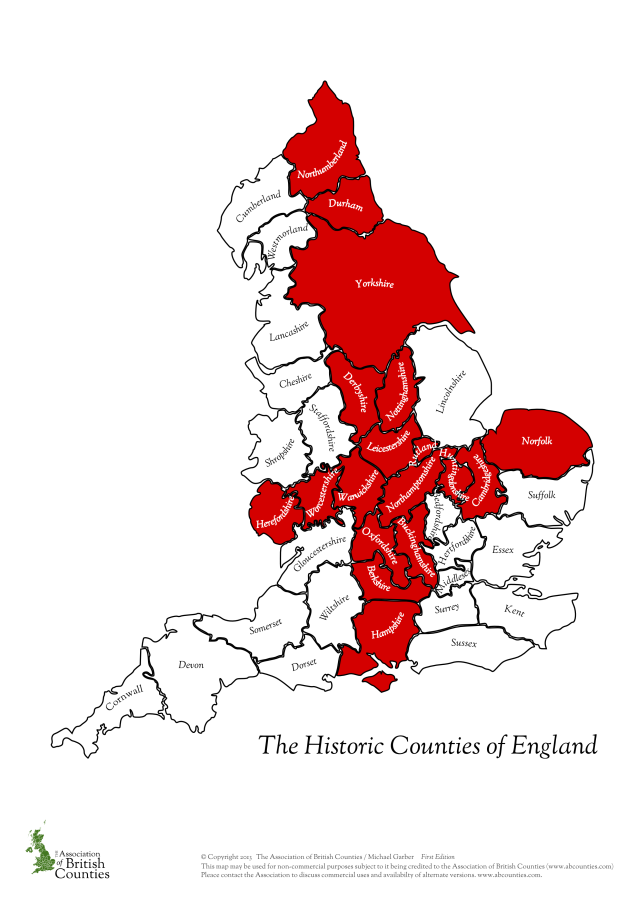 Firstly, Happy St George's Day!
Proclaiming "In a symbolic move, Eric Pickles will assert that England's historic and traditional counties still exist, and are now recognised by the government – including the likes of Cumberland, Huntingdonshire, Westmorland and Middlesex." the news story on the Inside Government website will help promote our shared cultural heritage found in the historic counties.
Eric Pickles, the Local Government Secretary said:
"Administrative restructuring by previous governments has sought to suppress and undermine such local identities. Today, on St George's Day, we commemorate our patron saint and formally acknowledge the continuing role of our traditional counties in England's public and cultural life."
The Association welcomes this news, and will continue to promote not only the historic counties of England, but also the rest of the UK. With continued interest in campaigns for county flags we look forward to the additional interest this news brings.
The full news story can be found on the Inside Governm
ent website at:
https://www.gov.uk/government/news/eric-pickles-celebrate-st-george-and-englands-traditional-counties
Details of the county flags, including the recent Cheshire and Worcestershire registrations can be found on the ABC Flag Blog:
The ABC Website features maps of all the historic counties, including more information about the historic counties:
http://abcounties.com/counties/