On Saturday 28th October 2023, the new flags for Banffshire and Morayshire were revealed and hoisted for the first time. The flags were decided by competitions organised by the Flag Institute and bring the number of Scottish counties with a flag included in the UK Flag Registry to ten.
The Morayshire flag was created by Aila Gibson from Dallas Primary School and revealed at a ceremony held at Elgin Town Hall. Similar ceremonies were also held in Lossiemouth, at Glen Grant Distillery, Rothes, and at the Tollbooth in Forres.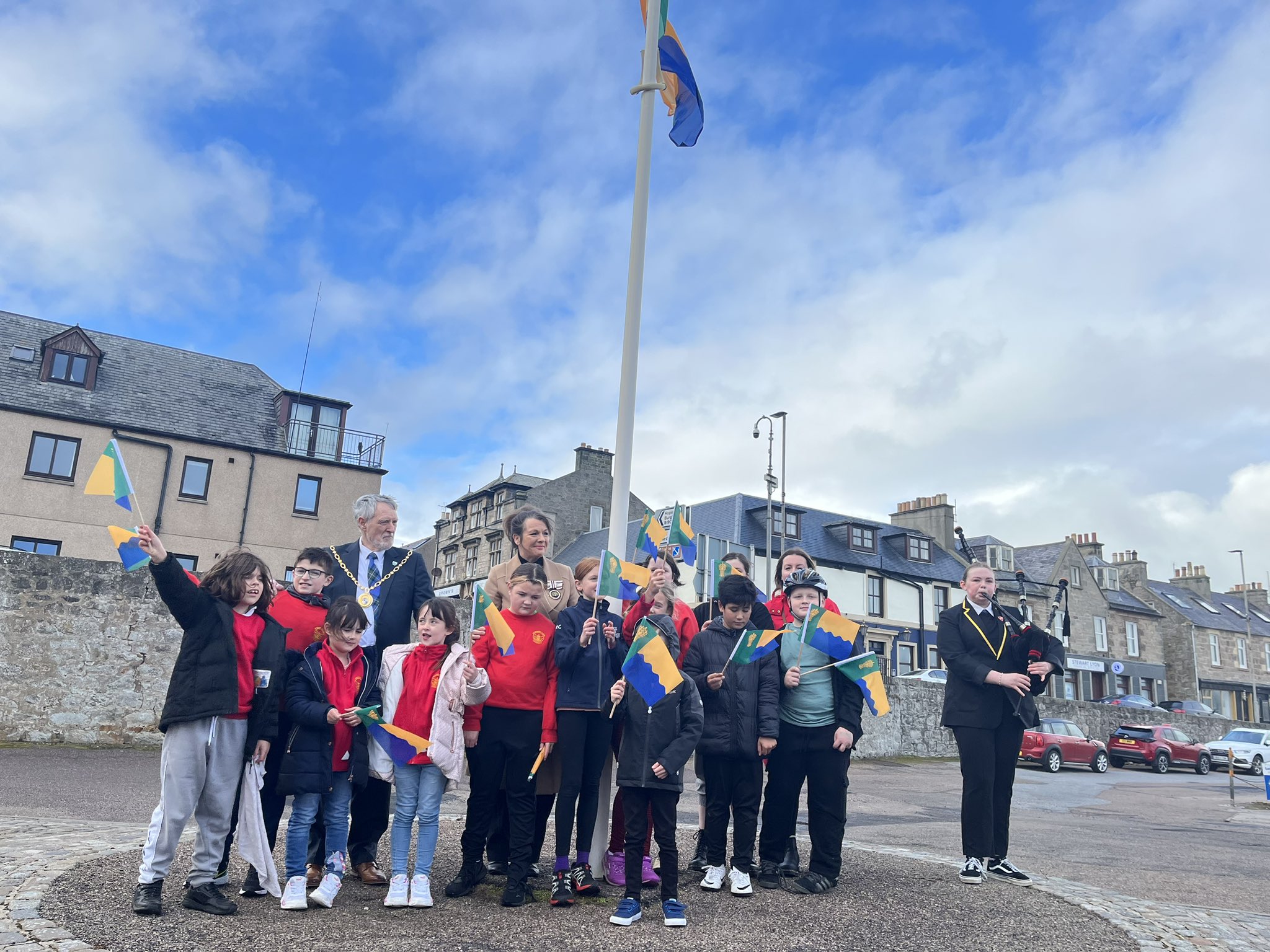 The Morayshire flag's green hoist and golden garb or wheatsheaf, recall the rich agricultural output of the county. A gold band over blue, divided by a wavy partition, together represent the sand and sea of the county's coast. This reference further alludes to the origin of the name Moray itself, coming from Gaelic or Pictish terms indicating a marine connection. A wheatsheaf, heraldically designated a garb, had featured on a seal used by the former Moray County council.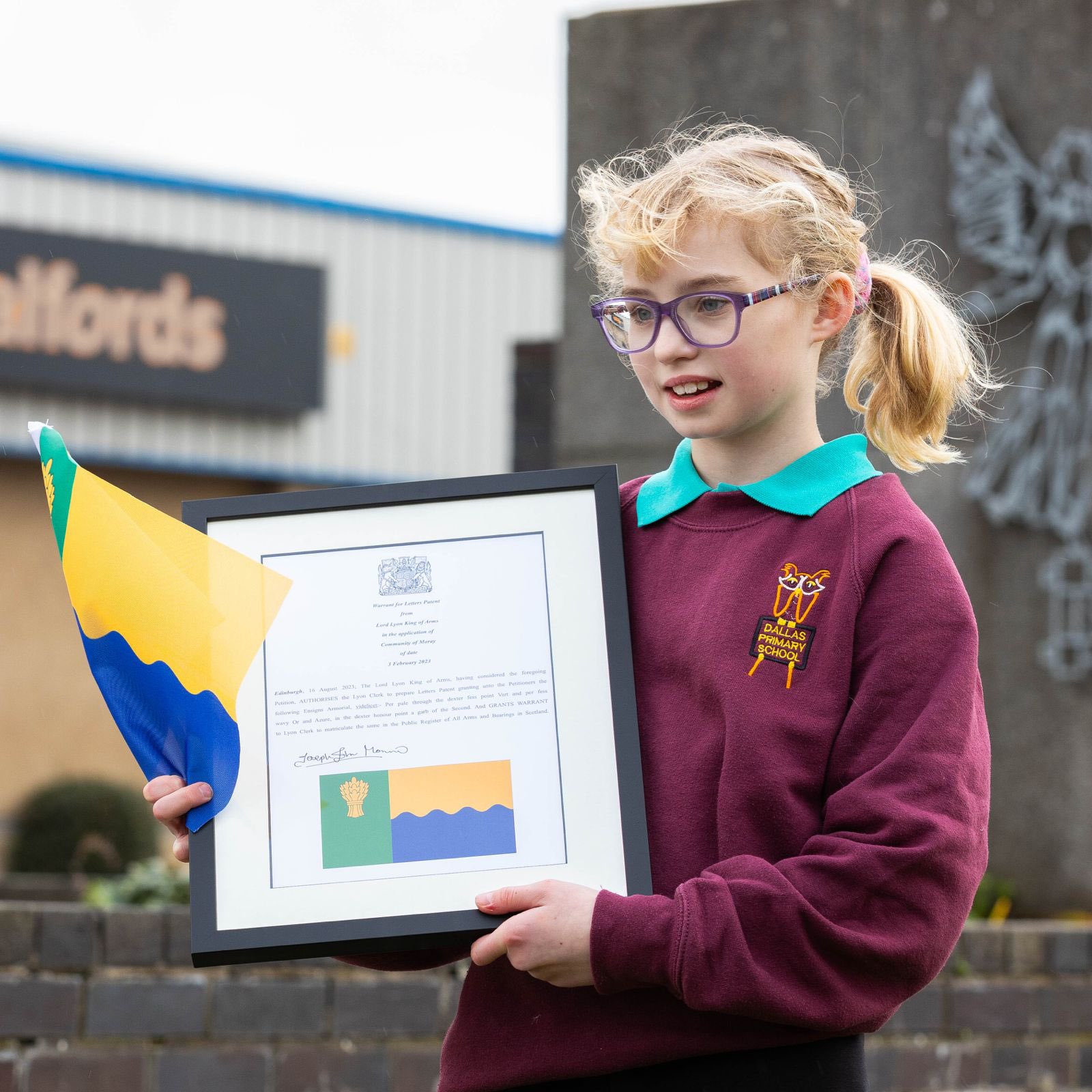 The Banffshire flag was created by Ellie Stewart, a pupil from Portessie Primary School and unfurled in a ceremony held at Castle Hill, Cullen.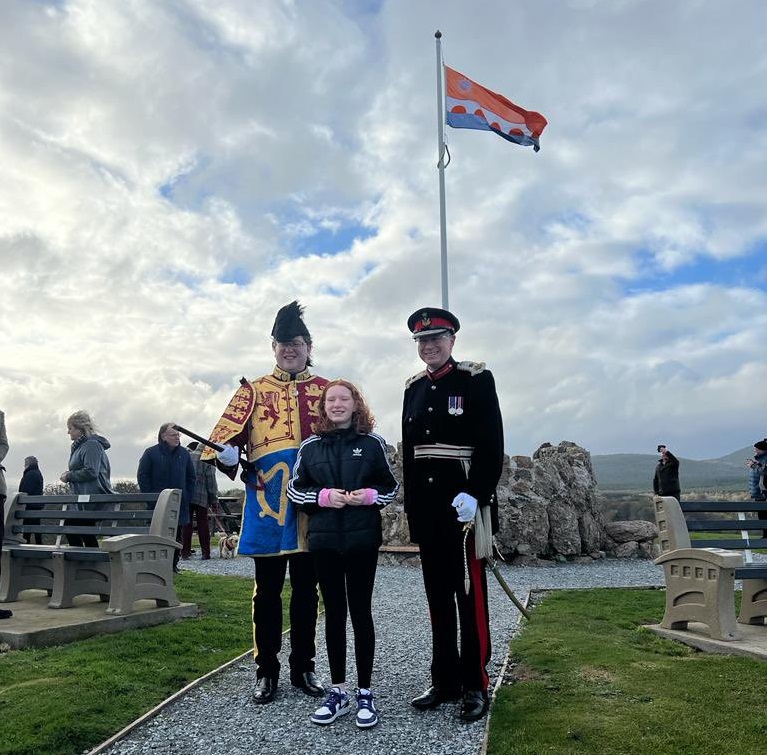 The Banffshire flag's white horizontal band recalls the typical form of the many bridges found in the county which is crossed with rivers. The blue base represents both these rivers and the surrounding sea, whilst the upper orange colour, along with the symbol of a blazing sun symbolises Banffshire's natural sunsets and its agriculture. Below the white band, the series of orange semi-circles recalls the top view of barrels of the whisky made from the county's waters, the orange hue symbolising the amber liquid itself.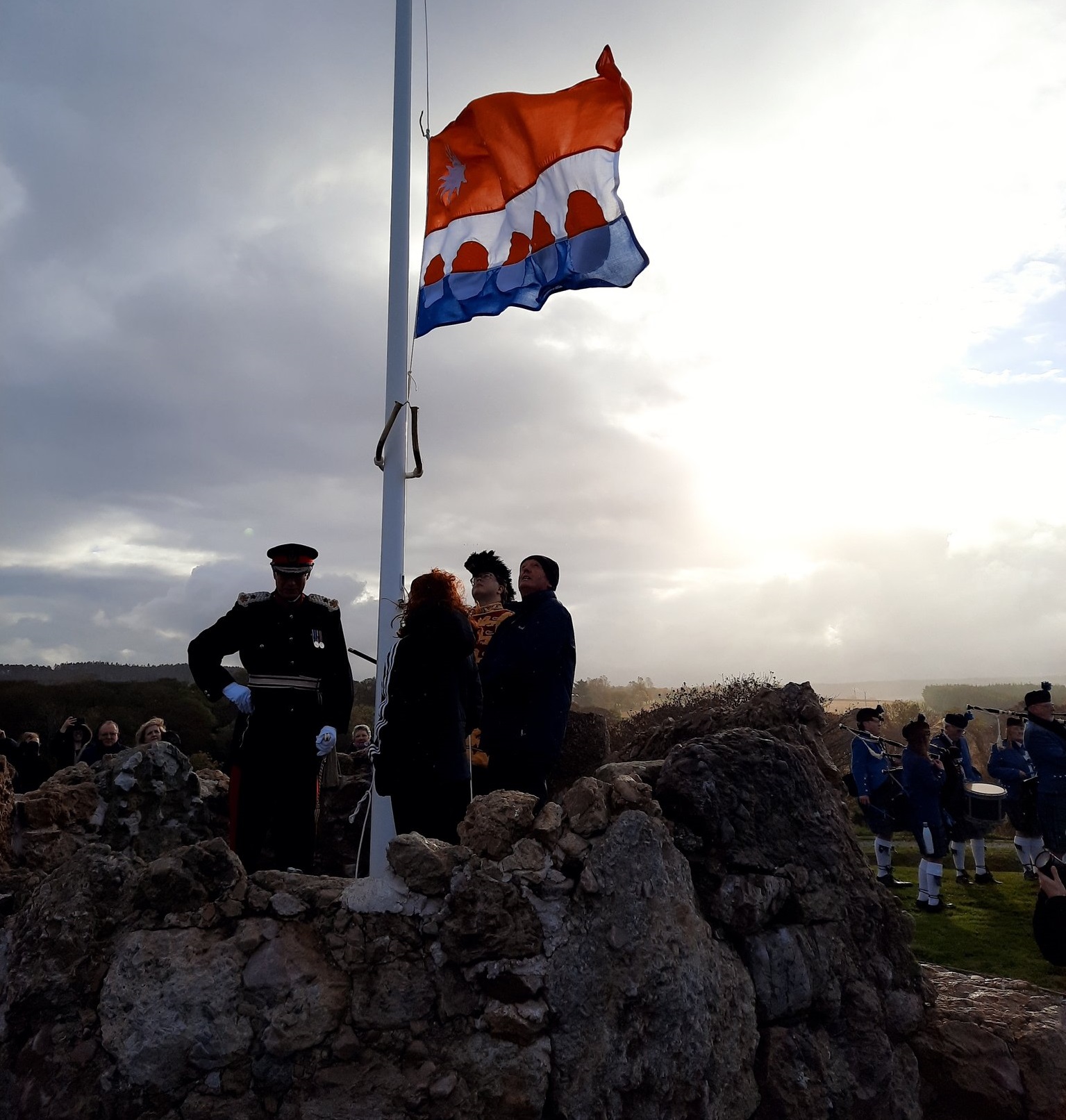 A competition is also ongoing to select a flag for Berwickshire. All of the historic counties of England have a flag included in the UK Flag Registry. Six of the historic counties of Wales do not yet have a registered county flag.