Our Middlesaxon brigade, led as ever by the indomitable Russell Grant, has been very active lately. They have launched a new Facebook group Middlesex Heritage   as a meeting place for all those involved in the many social, cultural and sporting organisations of the county and for everyone who just loves Middlesex! Middlesex Heritage are also available on Twitter  @MiddxHeritage and on Instagram @MiddlesexHeritage .
A highly successful Middlesex Day (16th May) began with a service at St Mary's Church, Staines in celebration of the county and in remembrance of the Middlesex Regiment. Colonel (Retd) John RJ Powell OBE MSc gave a wonderfully pithy, descriptive and salient history of the County's Regiment. Events then moved on to the Heritage Centre in Sunbury-on-Thames.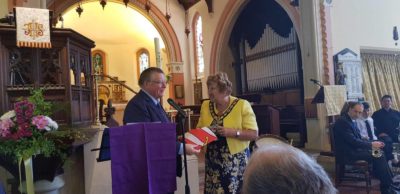 Middlesex Heritage were also in attendance when the D-Day commemorations reached Hammersmith. It was in Middlesex at the site of the old St Paul's Boys School the Generals Montgomery and Eisenhower planned D-Day before presenting it to Winston Churchill and King George VI.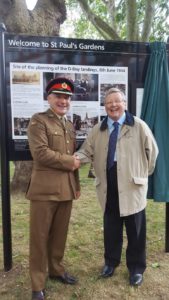 Middlesex Heritage has also been actively promoting and, of course, attending events around the county  including the Harefield Village Fete and the Shepperton Village Fair.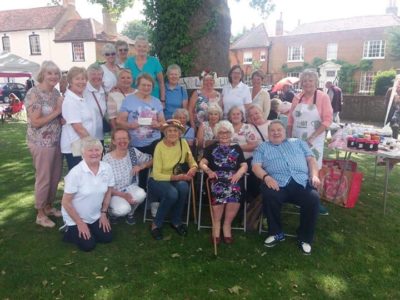 If you love Middlesex  (and who doesn't?) check them out and get involved.