Upcoming local government changes continue the trend which will eventually clear-up the confusion in the public mind between the historic counties and local government – to the huge benefit of both.
A core aim of ABC is to see a clear line drawn between the historic counties and local government. Specifically we want to see:
an end to the use of the word "county" to describe any local government area;
an end to the use of the phrase "county council" to describe any local authority;
an end to the inappropriate, unqualified use of county names by local authorities whose areas are nothing like the county whose name they borrow (e.g. Lancashire County Council, Staffordshire County Council, Somerset County Council and a good few more).
The clearing of the confusion (in the minds of the media and many members of the public) between the historic counties and local government would be a huge boost to the identities of the historic counties. It would also be a big help to local government since it can stop pretending to be something it isn't and focus on fulfilling its statutory roles.
Are we winning? Yes! But slowly!!
Compared to where things stood in 1990, we have taken huge strides. The ongoing move towards unitary local government has seen a marked shift towards smaller local authorities which do not misuse historic county names and which do not style themselves "County Council". Local government throughout all of Scotland, Wales and Northern Ireland and much of England is now provided via a unitary structure. There are still some dreadful exceptions (e.g. the unitary "Monmouthshire County Council" which covers only half of Monmouthshire). However, by and large, the new unitary authorities have taken on names and titles which do not confuse or undermine historic county identities. The spread of small unitary authorities also undermines the ability of the media to use local government as a basis for general purpose geography.
The UK Government is also continuing to pursue a rolling approach to extending unitary local government in England. Those local government changes scheduled for 2020 and 2021 suggest that we have good reason to be confident that this approach will continue the trend for the gradual removal of "county" and "county council" from local government parlance.
In April 2020, the existing "Buckinghamshire County Council" and the district councils in its area are to be replaced by a single unitary authority to be known as "Buckinghamshire Council". This at least removes the word "County" from the authority title, though ABC is not in favour of the unqualified use of the historic county name for an authority which excludes a large part of the historic county around Milton Keynes and also excludes Slough. "Central Buckinghamshire Council" would have been more appropriate.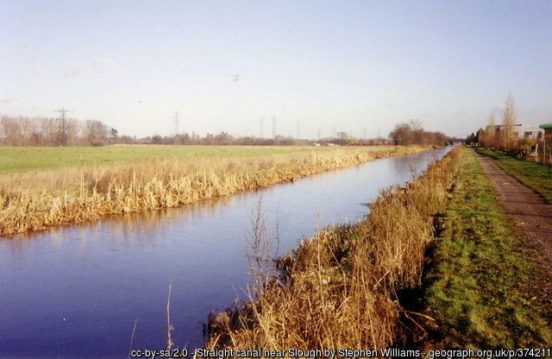 Better news is that in April 2021 the existing "Northamptonshire County Council" and the seven district councils are to be replaced with two unitary authorities, "North Northamptonshire Council" and "West Northamptonshire Council". ABC has no issues with these names. Again, the phrase "County Council" is not to be used. Peterborough is also a part of the historic county of Northamptonshire but will not form part of either of these new authorities. But this fact does not make these names inappropriate.
Recent press reports also suggest that the Government is thinking of abolishing Cumbria County Council and creating two new unitary authorities to replace it. The end of a "county" of "Cumbria" with its "county council" and its replacement by two new unitary authorities can only be good news for the historic counties of the area. The pretence that Cumbria County Council is a replacement for Cumberland, Westmorland, Lancashire North of the Sands and the Sedbergh area of Yorkshire has been endured for far too long. Hopefully, new unitary authorities will cherish and even champion the historic counties of their areas.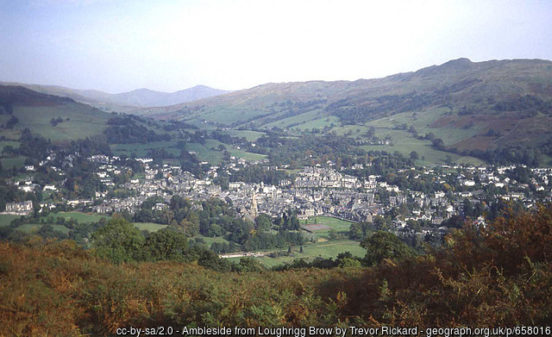 ABC suggests that it is also time to let the name "Cumbria" go. It is to similar to Cumberland and, after 46 years, too strongly associated with everything which is wrong with the mimicking of the historic counties by local government. A new name and a new identity would be a huge help in righting this wrong. An obvious thing would be a draw on the fact that the Lake District will form a major part of both the new authorities. "South Lakes Council" and "North Lakes Council" are names with much to recommend them. Let's get shot of "Cumbria". We have suffered enough.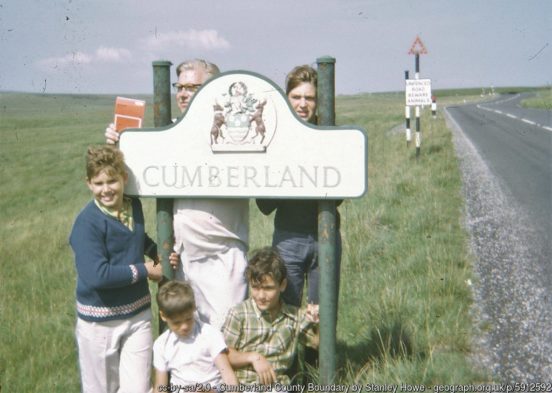 We will certainly encourage the successor authorities to celebrate the historic counties of this part of our country, rather than seek to undermine them. County borders signs should be erected. The county days should be supported. County flags should be flown. So much history. So much heritage. So much to be proud of. Let it flourish.