Shropshire has the privilege of kicking off the county day season for 2020. Sunday 23rd February 2020 is Shropshire Day, a day to celebrate everything we love about this beautiful shire.
And there is much to love. The Shropshire Hills Area of Outstanding Natural Beauty, which covers much of the south of the county. The Wrekin, perhaps the most famous natural landmark in the county, all 1,335 feet of it. The Ironbridge Gorge UNESCO World Heritage Site. The River Severn, which courses through the heart of the county and curls around the stunning county town of Shrewsbury. The ancient towns of Bridgnorth, Oswestry, Ludlow and Church Stretton. Wem, once the site of 50 pubs, still offering those needing refreshment plenty of choice! The new town of Telford. The Long Mynd. The Clun Forest. Wenlock Edge. And much, much more.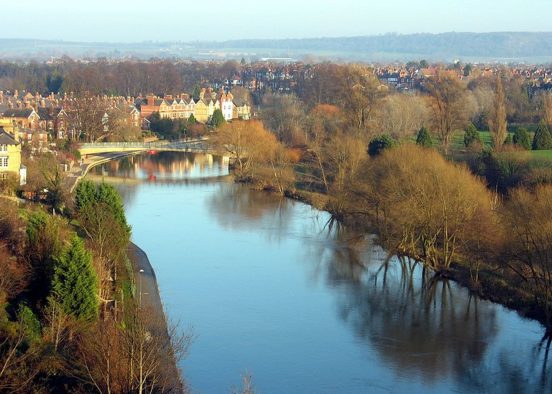 The Shropshire flag was registered with the Flag Institute in 2012 and has since become a common sight throughout the county. The flag is a banner of the arms of the former Shropshire County Council which were awarded in 1895. The leopards' faces, referred to as "loggerheads" locally, are a traditional emblem for Shropshire. The flag will be flown with pride throughout the county on the county day.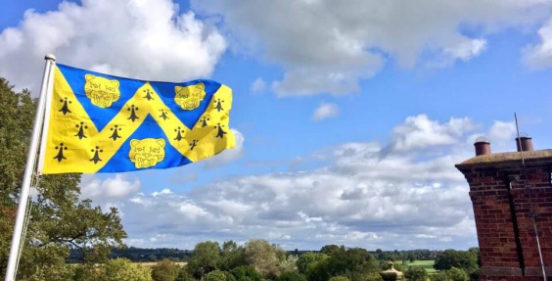 The county day was chosen in honour of St Milburga, Benedictine abbess of Wenlock Priory and daughter of Merewath, King of the Mercian sub-kingdom of Magonsaete. St Milburga died on 23rd Feb 727 and this day is celebrated as her feast day.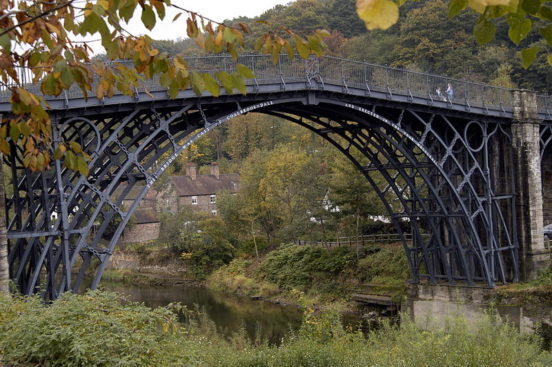 Shropshire has inspired many writers. Pride of place must go to A E Houseman' A Shropshire Lad, a collection of beautiful poems reflecting many aspects of the life of man and of rural life. P.G. Wodehouse's Blandings Castle, the site of so many imposters and so much hijinx, is in Shropshire. The Cadfael mysteries of Ellis Peters are based in Shropshire.
The good people of Shropshire haven't had the easiest time in the last week. A county is a community. A county day is the day to celebrate that community, the shared history and heritage, the shared responsibility for the present and the future, the sheer joy of living in such a beautiful place.