Somerset Day is celebrated on May 11th, commemorating the gathering of his people by King Alfred to battle and defeat the Danes in May 878. You can read our Portrait of Somerset to get a flavour of the many delights that Somerset has to offer.
Somerset Day grows into a bigger and bigger event each year. The 2022 celebrations have been the biggest yet, helped of course by the end to covid restrictions. Huge congratulations are due to the Somerset Day Community Interest Company who have turned Somerset Day into a year-round celebration of Somerset with the day itself forming the focal point of that. This approach of forming a not-for-profit Community Interest Company which exists entirely to celebrate an historic county has much to recommend it, especially in terms of raising finance and employing staff.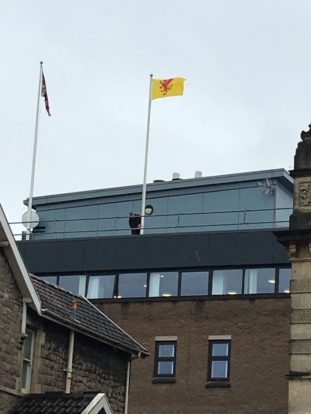 All is not, of course, completely rosy in the Somerset garden at present. As we have reported before, in April 2023, a new unitary council will take over from Somerset County Council and the district councils, The election to this were held last week. ABC's view is that this new authority should not call itself simply 'Somerset Council' because it does not cover anything like the whole of Somerset. We discussed this fully in A tale of three Somersets. There is an online petition requesting that the council adopting a more appropriate name.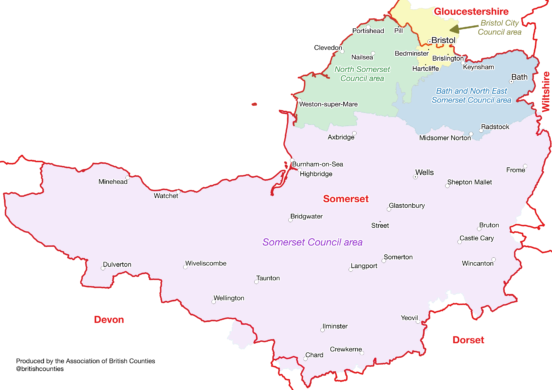 On Somerset Day we celebrate the fact that the southern side of Bristol is part of the historic county of Somerset. Maybe sometimes this is a little overlooked, but the good people of Bedminster, Brislington, Knowle, Hartcliffe etc. are blessed by being Somerset folk too.
We occasionally hear the view that Bristol's county corporate status means that it literally no longer lies in Gloucestershire and Somerset. In truth, the convention has always been to see county corporate status as an extra civic dignity rather than to literally mean that a county of a town or city is no longer a part of its parent county. Below are a couple of quotes which illustrate this convention and, in celebration, some highlights of this part of Somerset.