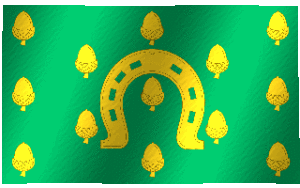 A Horseshoe has been used to represent the county of Rutland since at least 1784 when the emblem appeared on "A New Map of the Counties of Leicester & Rutland, Drawn from the Latest Authorities" by Thomas Conder, 1784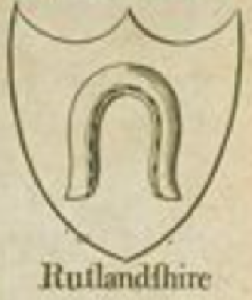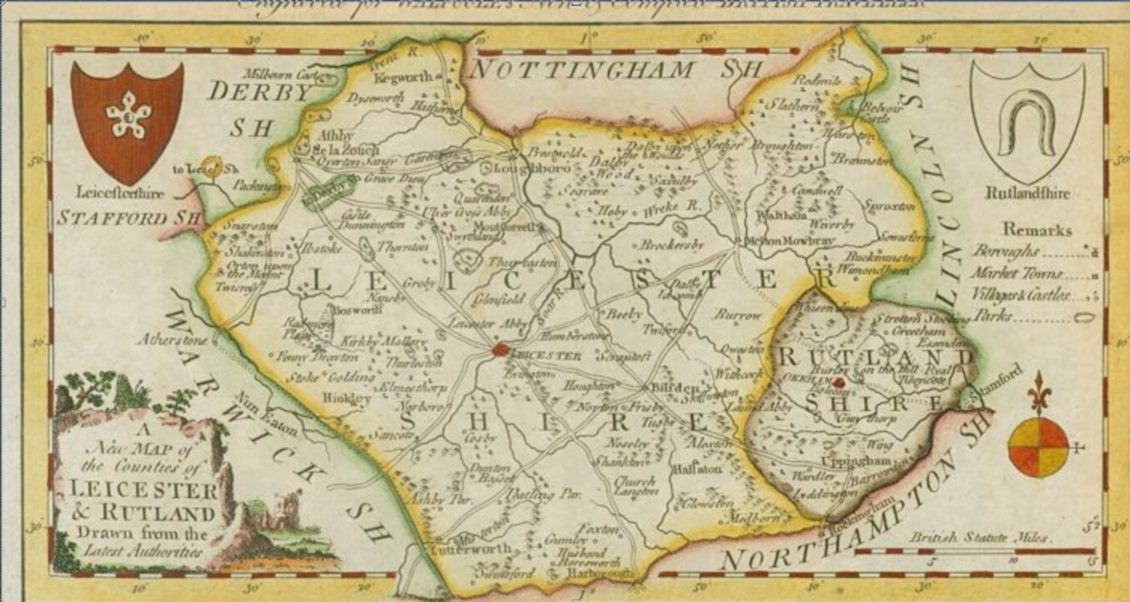 It seem likely that this symbol became associated with the county as a result of the local tradition that visiting royalty, peers of the realm and noblemen would present a horseshoe to the Castle Hall in Oakham, which now houses a large and unique collection!
By at least 1837, the colour scheme of a gold horseshoe on a green background had become fixed. A gold horseshoe appears in the corners of this Grandfather Clock, given to new Oakham Workhouse in 1837, as part of a "seal of Rutland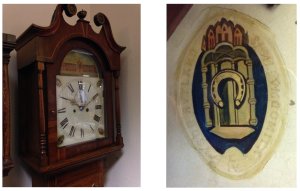 This seal was later adopted by Rutland County Council, as described in the 1894 work "The Book of Public Arms" by Arthur Charles Fox-Davies and M. E. B. Crookes…

By 1908 Rutland Police were wearing horseshoe cap badges.
In 1950 Rutland county Council was awarded arms which again included a gold horseshoe against a green field, the latter described as representing the county's agriculture, especially its rich pasture land.
Since then many county organisations, clubs and businesses have made use of the traditional Gold Horseshoe on Green to represent the county of Rutland on their insignia, labeling, and even transport!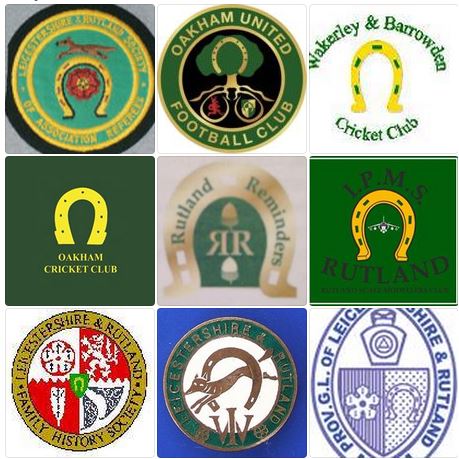 In light of this extensive and long established tradition of representing the county by a gold horseshoe on a green background, this was the obvious emblem for deployment as the county flag and following approaches from the Association of British Counties in 2015 the Rutland Council contacted the Flag Institute to confirm that it wished to release the design from its own arms, to the public and to have it registered as the county flag of Rutland
It is also interesting to note that the traditional depiction of horseshoes in the United Kingdom is with three nails on one side of the shoe and four on the other!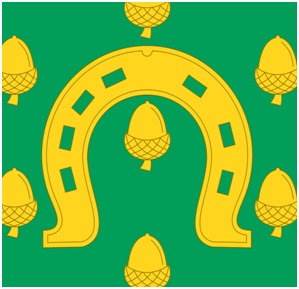 With thanks to Brady Ells for his extensive local research on this topic.