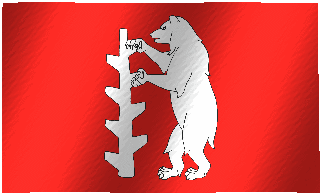 Warwickshire's flag was registered in August 2016 following a campaign to see the county acquire a registered flag, which gained the support of a dozen county organisations and the sanction of the county's Lord Lieutenant and High Sheriff.
The bear and ragged staff have long been associated with Warwickshire. Their origins are lost in the distant past, but they have been associated with the Earls of Warwick since at least the 14th century. Richard Neville, the 16th Earl of Warwick ( "Warwick the Kingmaker" ) (22 November 1428 – 14 April 1471) made use of a seal bearing a combined bear and ragged staff, to authenticate deeds and letters. His retainers are recorded in 1458 as wearing red coats with separate silver staffs, embroidered front and rear and this colour scheme was similarly used on his battle standard which featured a combined bear and staff emblem in what may perhaps, be the first instance of the emblem obtaining a coloured realisation.

Over the centuries use of the emblem by the Earls of Warwick has led to its association generally with the county of Warwickshire, with a notable appearance being on John Speed's 1611 map of the county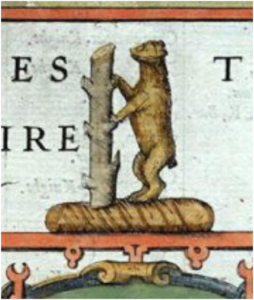 The 1st Warwickshire Militia regiment (originally raised in 1759, but reorganised under the Earl of Warwick as Lord Lieutenant in 1803) bore the bear and ragged staff as its collar badge until attached to the Royal Warwickshire Regiment in 1881. The Warwickshire Constabulary (founded in 1857) also adopted the bear and ragged staff as its badge, using a red background with a silver bear and staff.
Created in 1889, Warwickshire County Council obtained permission to use the bear and ragged staff as a seal in 1907 before receiving a formal award of arms on July 7th 1931 which included a full depiction of the bear and ragged staff in the white on red colours found on Richard Neville's battle standard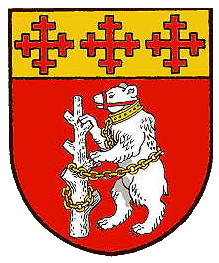 Many other organisations have since followed this lead such as;
the University of Warwick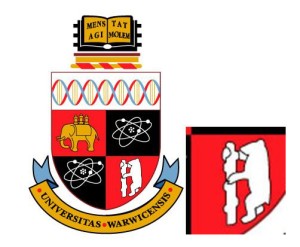 the county police force in various guises
the modern county council logo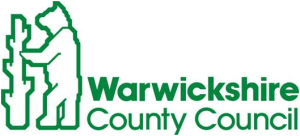 the county scouts movement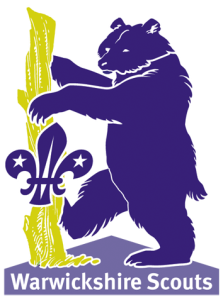 the county law society

and a local pub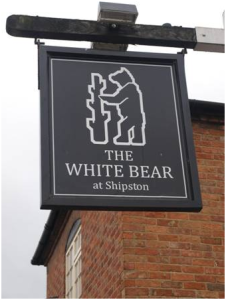 This wealth of evidence of the emblem's association with the county was presented to the Flag Institute by the county's hockey association along with the list of local supporters and a request that the design be registered as Warwickshire's flag. The FI finalised the depiction of the traditional emblem and upon receipt of confirmation of support from the Warwickshire High Sheriff and Lord Lieutenant, registered the proposal as the county flag of Warwickshire.